Cameroon recently incinerated 2000 kg of elephant tusks and more than 1753 art objects made of ivory seized from traffickers over the years, at the request of the Head of State, His Excellency, President Paul Biya. The destruction ceremony was presided over by the Minister of Forests and Wildlife in the presence of the United States ambassador to the United Nations, Samantha Power, and other partners, including TRAFFIC.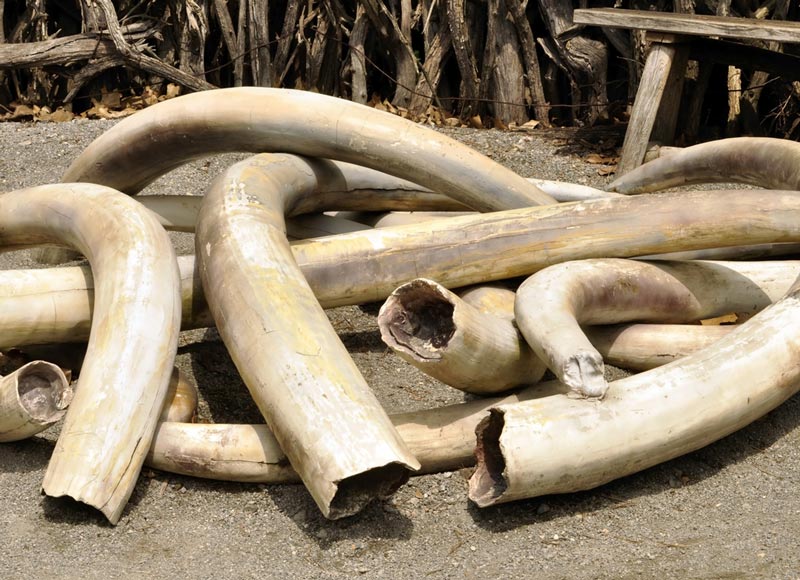 According to Dr Paulinus Ngeh, TRAFFIC Regional Director for Central Africa, this destruction comes at a time when poaching of elephants and the illegal trade in their tusks are witnessing astronomical increases. Danny Amendola "TRAFFIC is grateful to have played a major role in the conducting of inventory, collection and transfer of ivory stockpiles from the various regions of Cameroon to the central national storage facility in Yaoundé. It intends to continue to collaborate with the Government of Cameroon in all efforts geared towards curbing illegal ivory trade." A statement from the Ministry of Forestry and Wildlife on the incineration notes that the "destruction is in respect of the Convention on International Trade in Endangered Species of Wild Fauna and Flora (CITES) and other Multilateral Environmental Agreements ratified by Cameroon". Nike Free Rn Flyknit Dames The Minister, Ngole Philip Ngwese, stressed "We shall continue combating organized poaching in consultation with neighbouring countries and our partners". He stated that, by ordering that elephant tusks be burnt, the President of the Republic sought to ensure that efforts were not frustrated and that seized ivory did not find its way to the black market. adidas neo daily team męskie Dr Ngeh said that each country had the sovereign right to decide on the disposal of its national ivory stockpiles. Air Jordans For Kids "However, if a decision is taken to destroy ivory stockpiles", he said, "a basic requirement is that an independent and comprehensive audit be conducted to ensure transparency, traceability and deter 'leakage'. It is hoped that this requirement was indeed met and that a report will be made publicly available to assure the public of complete transparency and accountability in the whole process and of the effort that went into its planning and execution". NIKE LUNARGLIDE 8
According to news reports, anti-poaching efforts by the Government of Cameroon over the years resulted in a total ivory stock of 3510.2 kg of raw ivory (2000 tusks) and 267.8 kg of ivory objects (1753 pieces). It is unclear if these figures equated to the total ivory stockpile of Cameroon. adidas italia If they did, then the burning will have resulted in destruction of 66% of the raw ivory stockpile and 100% of that comprising ivory objects. An independent audit would, however, be useful in confirming the figures. Cameroon is one of the countries that was identified as being most heavily implicated in the illegal trade in ivory at the 16th meeting of the Conference of the Parties to CITES (CoP16) in Bangkok, Thailand, in 2013. Air Jordan 4 (IV) The countries were categorized as countries of "primary concern" (eight Parties), "secondary concern" (eight Parties) and "important to watch" (six Parties)[1]. In terms of countries in Central and West Africa, Cameroon, Republic of Congo, Democratic Republic of Congo (DRC), Gabon and Nigeria are all Parties of "secondary concern" and have been requested to develop National Ivory Action Plans (NIAPs), while Angola is among the Parties "to watch" and has also been asked to develop a NIAP. Central Michigan Chippewas Jerseys TRAFFIC supports governments in Central Africa in the implementation of their NIAPs. In November 2015, in Kinshasa, DRC, TRAFFIC organized the first regional workshop for countries implementing NIAPs in Central Africa and is supporting the implementation of some of the recommendations from the workshop, such as that to ensure ivory stockpiles are secured.
Click here to read the original article.